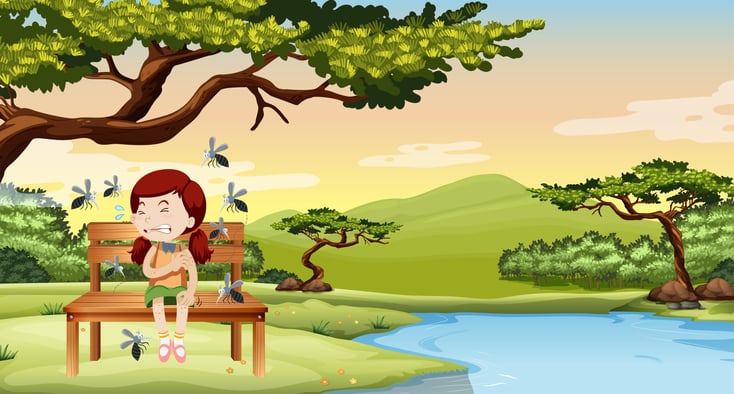 Canadians from coast to coast look forward to Summer all year long. We can't wait to ditch the gloves and scarves, bask in the sunshine, and get outdoors. What's not to love about Summer?
Ah, yes. Mosquitoes. There isn't much to complain about in Summer, but mosquitoes have got to be one of those few irritations. Canada boasts the largest number of lakes in the world (and they're pretty spectacular), but unfortunately with those bragging rights comes a fair amount of mosquitoes.
Why Does A Mosquito Bite?
Only female mosquitoes bite humans, and the reason is simple. Females use the protein found in our blood to produce eggs and breed. Male mosquitoes on the other hand feed off plant nectar to get their nutrients.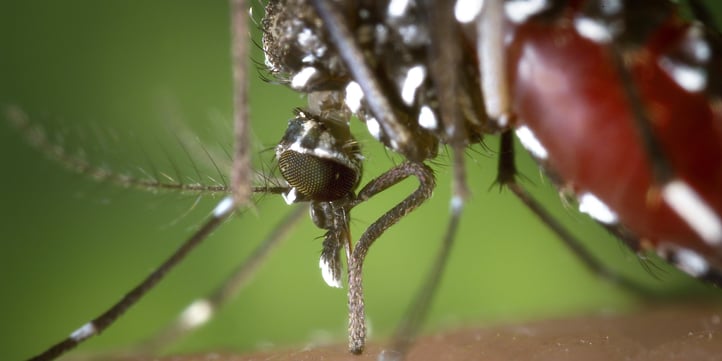 How Does A Mosquito Bite?
When the female mosquito bites, she uses a needle-like mouthpart called a proboscis to pierce the skin and suck blood.
While she's busy doing that, she also injects some saliva as a thinning agent. This is the reason humans contract diseases from mosquitoes; an infected female mosquito can transmit diseases to humans through saliva when feeding on our blood.
Take an up close and personal look at how a mosquito bites;
Source: Deep Look
Amazing footage, right?
And yes, you heard correctly. Mosquitoes are the deadliest animal in the world, with the World Health Organisation estimating roughly 725,000 deaths by mosquito each year. And with the Zika virus spreading rapidly across the world, not to mention West Nile and Dengue, it's more important than ever to avoid being bitten and beat the buzz.
Follow us on Facebook for mosquito bite prevention tips and all the latest news on mosquitoes.