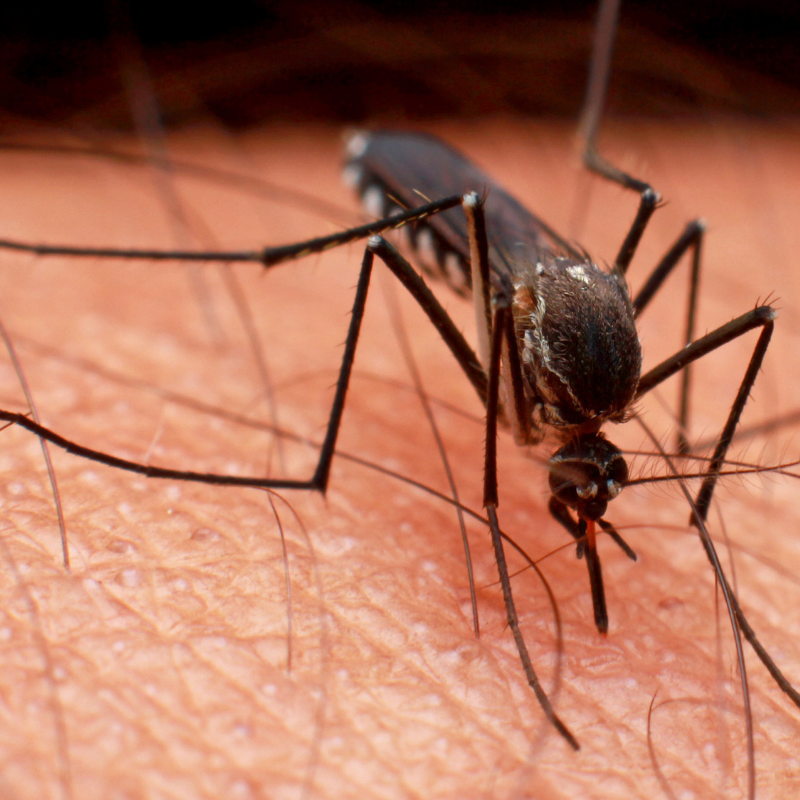 Wow, what a week! Across North America (and the world, really), we've seen so many great instances of people and organizations spreading awareness and sharing tips & anecdotes about mosquito control in honour of Mosquito Control Awareness Week. Every year, MCAW just seems to get bigger and better!
What is Mosquito Control Awareness Week you ask? And why is it so important in 2019? Well, our friends over at the American Mosquito Control Association started this initiative with the ultimate goal of educating the public about mosquitoes, the risks associated with mosquito bites, and the significance of mosquito control providers like the good people here at mosquito.buzz.
To further celebrate the message of this initiative, here are our branded Tips for Mosquito Control Awareness Week:
Drain Standing Water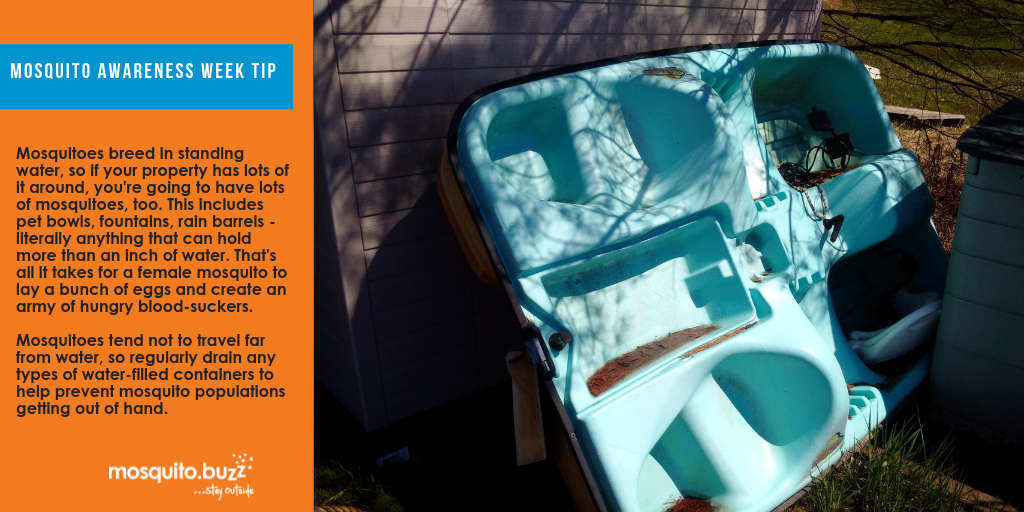 Everybody can get into the spirit of the week and do their bit to reduce mosquito breeding by safeguarding their own properties. Since mosquitoes need standing water to deposit their eggs after a blood meal, eliminating areas of stagnant water in your backyard can greatly reduce mosquito populations.
At least every 4 days, scan your yard for potential breeding sites and drain water from all sorts of containers, including;
Pool covers, tarps, kids toys
Gutters, pipes & faucets
Old tires, tin cans, bottles, drums
Air conditioner drip trays
Boats, canoes, wheelbarrows
Bird baths, plant pots, pet dishes
Puddles that form in ruts (it'd be a good idea to fill in those areas for the future)
Dress Appropriately to Avoid Bites
A mosquito doesn't just bite you at random; they've spent some time, from a distance, planning their attack. From that distance, people wearing dark colours are more visible and thus tend to be more likely targets for mosquitoes. Black clothing and dark colours, including blue, are going to make you an easier target, so opt for light-coloured clothing if you're going to be spending time outdoors, at the cottage or on the golf course.
Most mosquitoes can bite through tight-fitting clothes, so if you think your nylon tights or skin-tight tops are enough protection, you might want to rethink your summer fashion.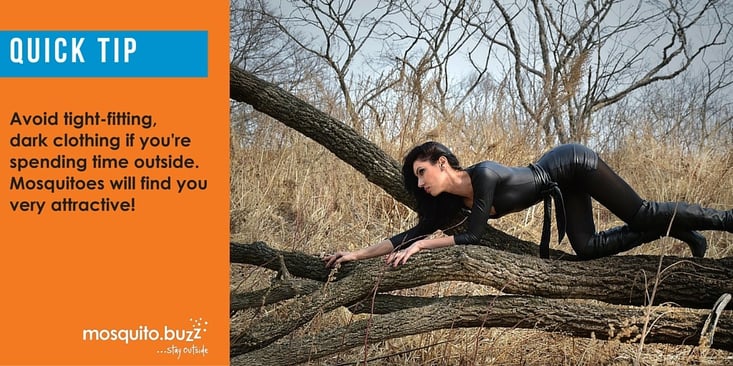 Trim Your Grass and Vegetation
Trim the grass and the rest will follow, we always say! Trees, shrubs, and tall grasses are the most common places for mosquitoes to linger before flying over to their target; plus, it gives them something other than your skin to nibble on for a quick snack.
Keeping grass mowed and vegetation trimmed will help reduce mosquito populations around the cottage, as you'll be giving them less foliage to hide in.
You can also prevent puddles in the lawn by filling in low levels with extra soil and seed, or having the lawn aerated. An aeration will relieve soil compaction, which will help stop puddles from forming after a heavy bout of rain, giving mosquitoes one less place to breed.
Hire a Mosquito Control Company
If you're looking for a little more peace of mind this summer and beyond, spraying your property with a licensed barrier protection product from Mosquito.buzz is an effective safeguard against mosquito bites. Our licensed technicians will make repeat visits to your property to ensure you're fully protected throughout the mosquito season, to ensure that you can Stay Outside and Stay Healthy while enjoying the places you love the most.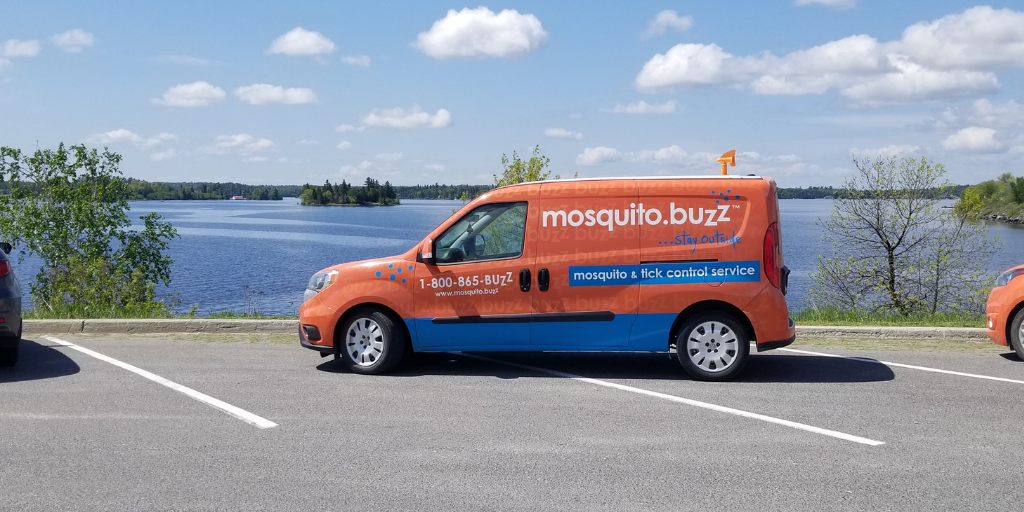 Follow us on Facebook, Instagram and Twitter to stay in the know this Mosquito Control Awareness Week.