With the virus looming closer and closer to North America, it's becoming increasingly more important to remain educated on Zika, to understand the risks and to avoid mosquito bites. As mosquito control experts based in Canada, we're dedicated to providing information and resources in an effort to combat mosquito-borne illnesses, including Zika.
The Zika virus first became a major global health concern in 2015, when over 3000 babies in Brazil were born with microcephaly; a rare condition characterised by underdeveloped brains and smaller heads. The sheer number of cases is alarming, considering it had only affected 150 Brazilian babies the previous year. Microcephaly has been linked to Zika, and as a result, it's become a major concern for pregnant women.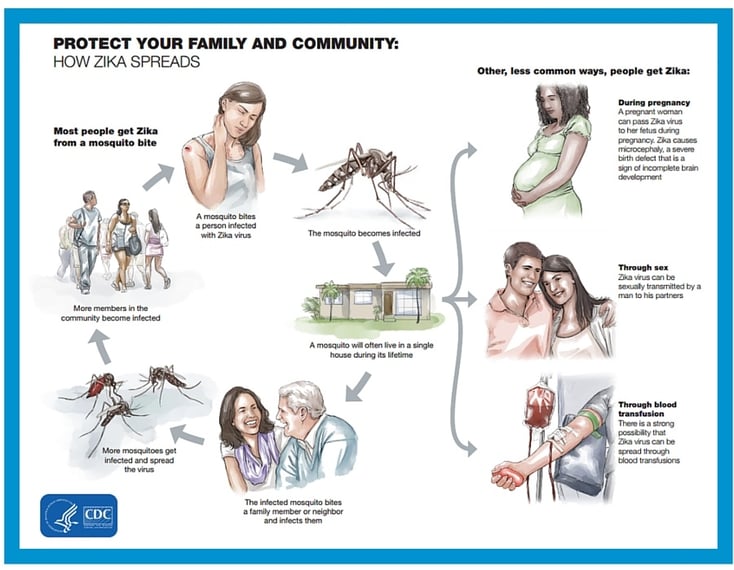 Source: Centers for Disease Control & Prevention
What is the status of Zika in Canada?
As of June 16, 2016 there are a total of 123 Zika virus cases in Canada, one of which was sexually transmitted. The travel-related cases include infected Canadians who had visited Central and South America, as well as the Caribbean. Compared to the 755 travel-associated cases so far reported in the US, Canadians have yet to be hit hard.
So far, Zika-infected mosquitoes have been detected in 52 countries, and instances of microcephaly have been reported in 11 countries. There are currently no cases of microcephaly reported in Canada, however 1 baby was born with the Zika-linked deformity in the USA last month.
What is Canada doing about Zika?
At this stage, the mosquitoes in Canada aren't known to carry Zika, so officials don't currently consider transmission via mosquitoes to be a major threat. That being said, the same was said about West Nile virus and Lyme disease, both of which eventually made their way over to Canada.
For now, Canada is focusing much of its efforts in advising against travel to affected countries. The advice from the Public Health Agency of Canada recommends that travellers take extra precautions in preventing mosquito bites, such as using repellent, wearing light-coloured, long-sleeved clothing, using mosquito nets, and ensuring doors and windows have screens. They also ask that travellers visit a doctor within 2 weeks of their return if they experience any of the following symptoms;
fever
rash
red eyes
muscle or joint pain
lack of energy
headaches
nausea
vomiting
Canada is tackling research behind Zika. The National Microbiology Laboratory in Winnipeg were involved in lab tests for a potential Zika vaccine. The mice used in the tests were given the vaccine, triggering a "robust antibody response". Further trials are expected to take place with 40 healthy humans later this year.
How is Canada monitoring Zika?
At this stage, the only province in Canada that can detect the virus is Manitoba. The National Microbiology Laboratory in Winnipeg is able to accurately test for Zika, and also offers support to other provinces. Since the presence of Zika-carrying mosquitoes in Canada is yet to be seen, advanced mosquito surveillance hasn't been introduced across the provinces.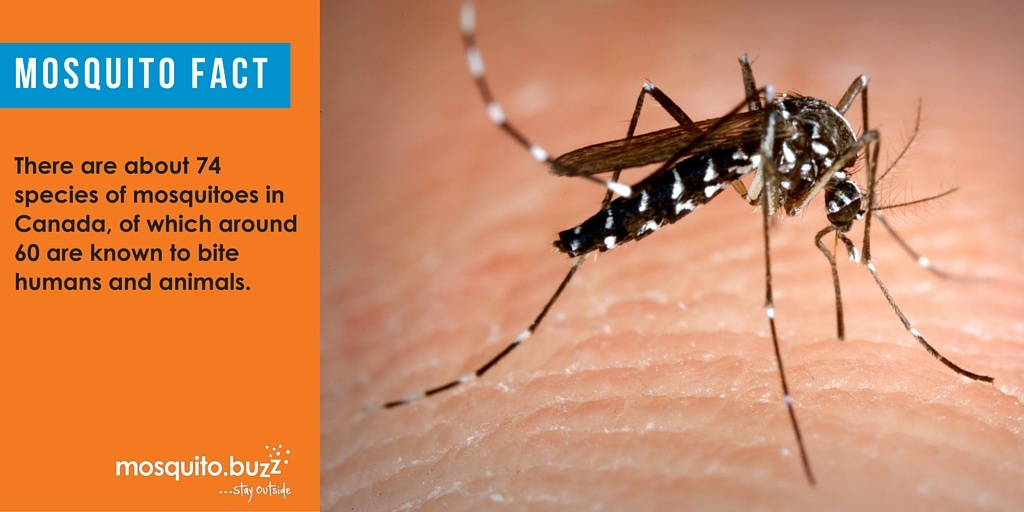 Be sure to subscribe to our blog to stay in the loop, and follow us on Facebook for daily prevention tips and mosquito control news.