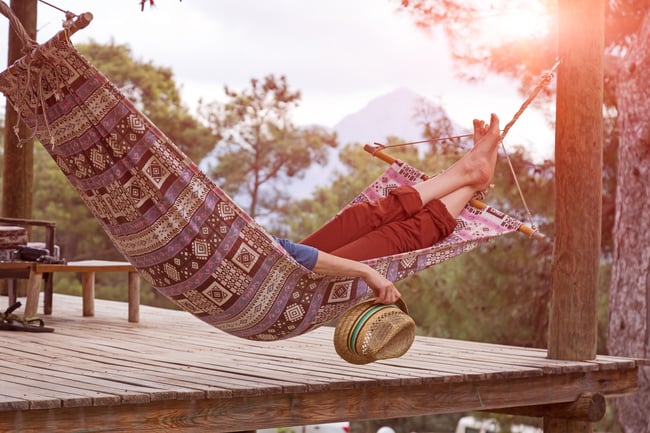 Picture this: it's a warm summer evening, and you're relaxing on your patio with a refreshing drink in hand. Suddenly, you hear the unmistakable buzzing of mosquitoes. Before you know it, you're swatting and scratching at those pesky insects. Sound familiar? If so, you're not alone. Mosquitoes can quickly turn a pleasant outdoor evening into a nightmare.
Here are 5 tips to help you keep those unwanted guests at bay.
Eliminate Standing Water

Mosquitoes lay their eggs in stagnant water, so eliminating sources of standing water around your yard is the first step in controlling their population. This can include anything from emptying and scrubbing out bird baths and flower pots to ensuring that your gutters and drainage systems are working properly. Make sure to pay particular attention to areas where water may collect, such as old tires, discarded containers, and clogged drainage ditches.

Install Screens

Installing screens on windows and doors can prevent mosquitoes from entering your home, especially during the evening hours when they are most active. Make sure to repair any holes or tears in the screens and keep doors and windows closed as much as possible to prevent mosquitoes from entering.

Use Mosquito Repellent

When spending time outdoors, wearing insect repellent can help deter mosquitoes from biting you. Look for products that contain DEET, picaridin, or oil of lemon eucalyptus, as these are known to be effective at repelling mosquitoes. Follow the instructions on the label and reapply as needed.

Use Fans

Mosquitoes are weak fliers, so using a fan to create a breeze can help keep them away. Consider installing a ceiling fan on your patio or using a portable fan when spending time outdoors. This will not only keep mosquitoes at bay but also provide a comfortable breeze during warm summer evenings.

Use Mosquito Traps

Mosquito traps work by luring mosquitoes in and then trapping them. There are several types of traps available, including those that use UV light, heat, or carbon dioxide to attract mosquitoes. Place these traps around your yard, especially near areas where you spend time outdoors, to help control the mosquito population.