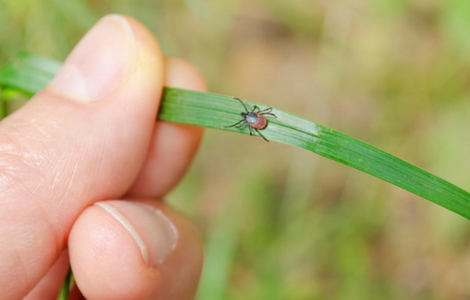 It's safe to say that you can go ahead and tick the box entitled 'ticks' on your list of 'Insects To Be Wary Of'.
Tick 101
Ticks are tiny arachnids, and just like their spider relatives, have 8 legs. Unlike adult spiders, ticks are ectoparasites, which means they stay alive by feeding on the blood of mammals, birds, and - you guessed it - humans.
Ticks cannot jump or fly; instead, they climb vegetation and wait for a host to come into contact with them, when they attach themselves and begin feeding.
Typically, ticks live in areas with high grass or plenty of woodpiles, like forested areas and the woods. Ticks are active all year round, but are most active in Spring and Fall. They begin biting whenever temperatures are consistently above 7 degrees.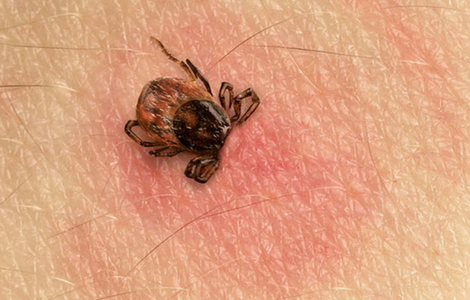 Tick Life Cycle
Ticks have 4 life stages; egg, larvae, nymph, and adult. Female ticks lay thousands of eggs on the ground, which then hatch into larvae, known as 'seed ticks'. These seed ticks then climb up on to low vegetation so they can attach to small animals that pass by, such as mice, rabbits, or birds. In the larvae stage, ticks only have 6 legs.
After feeding for 2 to 9 days on their chosen hosts, the larvae digest the blood and turn into nymphs, now with 8 legs. Nymphs then attach themselves to a second host and feed for a while before becoming adult ticks. This entire cycle can last up to 3 years.
Types of Ticks
There are dozens of tick species found across Canada, but two of the most common are American Dog Ticks and Blacklegged Ticks.
American Dog Ticks are common around the Rocky Mountains, as well as Saskatchewan and the Atlantic provinces. Blacklegged Ticks are also known as Deer Ticks due to their affection for the white-tailed deer, and are particularly common in Ontario, Manitoba, and on the Pacific coast.
Other types of ticks include;
Lone Star Ticks

Brown Dog Ticks
Rocky Mountain Wood Ticks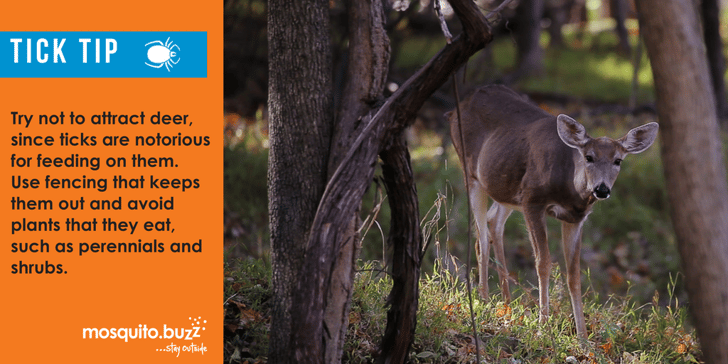 Risks Associated With Ticks
American Dog Ticks are a known transmitter of Rocky Mountain Spotted Fever and Tularemia, while Blacklegged ticks are the main vector for Lyme Disease. Ticks as a whole are responsible for transmitting numerous infections around the world.
Lyme Disease is particularly worrying for those of us in Canada. Spread by the bite of a Blacklegged Tick, Lyme Disease is an inflammatory infection caused by borrelia bacteria, which is passed onto ticks and then onto humans from infected animals.
There are over 100 known symptoms of Lyme Disease, and while very treatable in early stages, once a person enters the Chronic Lyme stage (stage 3), symptoms can be especially hard to resolve. Patients with Chronic Lyme Disease often have symptoms lasting well beyond the course of their antibiotics, such as extreme muscle aches, headaches, and fatigue.
Follow us on Facebook or subscribe to our blog to keep up to date with tick prevention tips and news, as well as tips on managing mosquitoes.