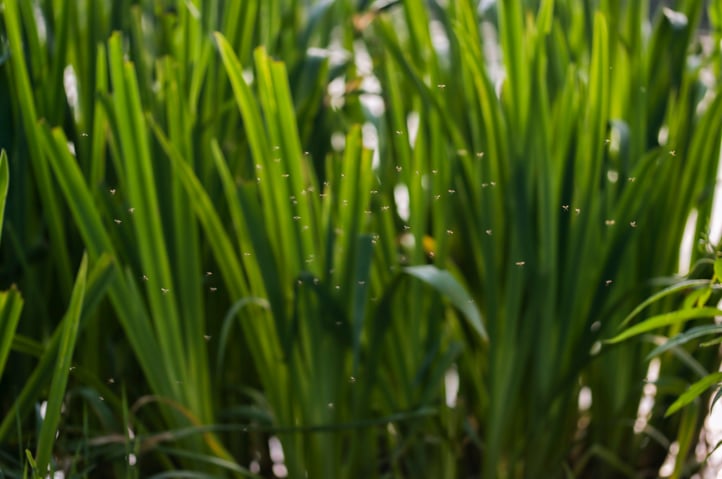 With all the nasty diseases they spread, it's safe to say that mosquitoes are not our friends. While the saying "Keep your friends close but your enemies closer" might apply to many of our human on human relationships, it certainly doesn't apply to mosquitoes.
Unfortunately, it can be difficult to keep tabs on an enemy you can barely see. So, you need to get smart and think strategically. Where does the enemy like to hide? And what can be done to help eradicate aforementioned enemy?
Say no more. Here are the top 10 spots that mosquitoes live, rest, breed, and hide in.
1. Trees & Shrubs
When they're not actively hunting for prey, mosquitoes prefer to escape harsh sunlight and wind, opting for areas that provide shade and humidity.
Deep shubbery and foliage give mosquitoes a dark, humid environment to chill out in. If you have a mosquito problem on your property, we'd bet that you'll find a few hanging out on the underside of foliage leaves, either eating the plant nectar for nutrition or waiting for a good moment to fly over and eat you instead.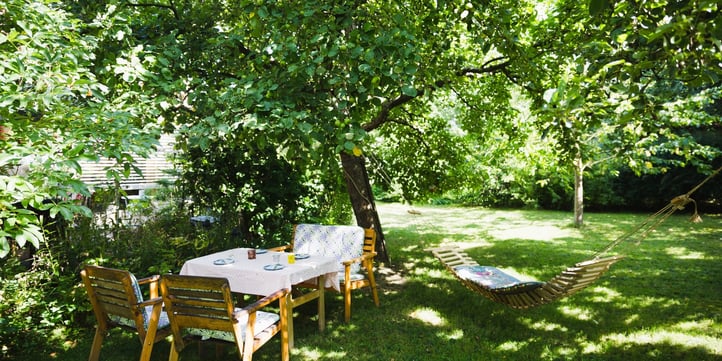 2. Tall Grasses
Again, tall grass gives mosquitoes a moist and shady place to hide.
Make sure you mow your lawn regularly and trim any tall grass around walkways, pools, or ponds to help reduce mosquito populations around your property.
FREE TIP SHEET > Managing Mosquito Populations Around Your Home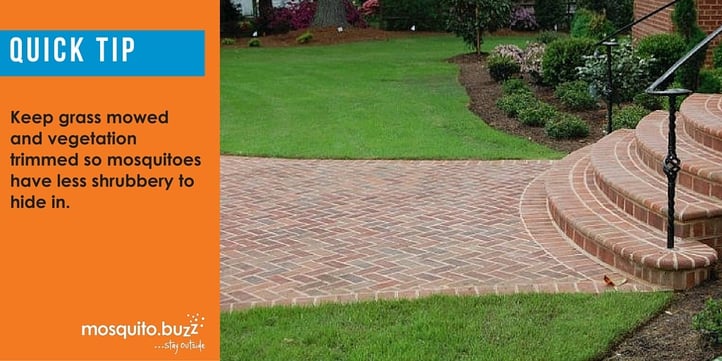 3. Under Decks
Along with spiders, springtails, fleas, and (god forbid) termites, mosquitoes like to make like yachtsmen and hang out below deck.
The space beneath your deck can provide an ideal mosquito breeding habitat. Check if any puddles have formed, and if so, drain them and fill with sand instead. This will help prevent standing water from accumulating, giving mosquitoes one less place to lay their eggs.
A professional mosquito control service will focus on treating areas like trees, shrubs, tall grasses, and under decks, so you can create a barrier between your property and incoming mosquitoes.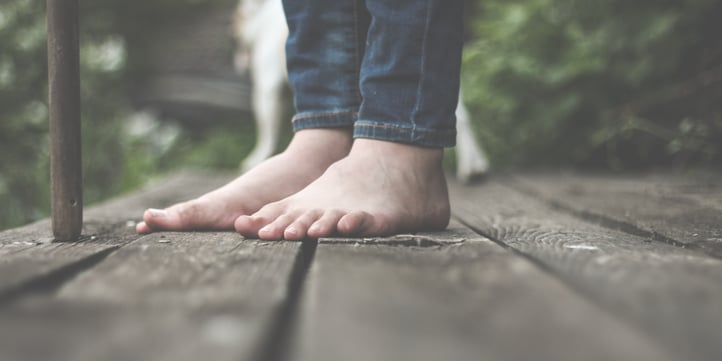 4. Gutters & Eavestroughs
We know... cleaning the gutters is a 'tomorrow job'.
A long neglected chore, clogged gutters aren't just bad for water damage. Gutters full of debris give mosquitoes an ideal place to hide, and standing water gives them an ideal place to breed and create even more little enemies.
We know it's not your favourite job, but if you want to be less itchy this Summer, get in the habit of cleaning out your gutters.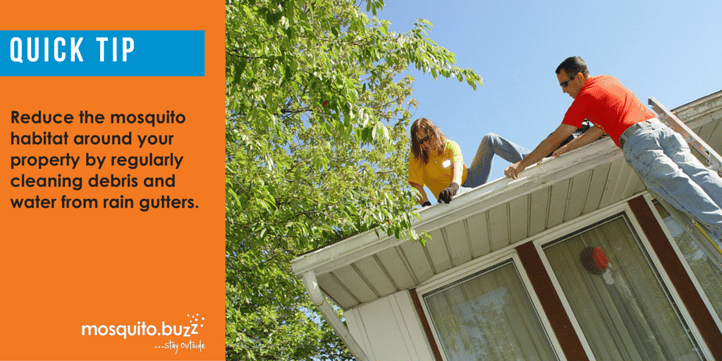 5. Ponds & Puddles
Hopefully we've drilled this into your head by now; mosquitoes breed in standing water.
While ornamental ponds might look pretty, they're the perfect breeding ground for mosquitoes. We're not here to kill your dreams, though; you can totally have a nice, calming pond in your yard with the right upkeep.
Since mosquitoes like to lay their eggs in still water, puddles are a trouble spot, too. Remember to regularly remove or drain any standing water around your property, including puddles after a heavy bout of rain.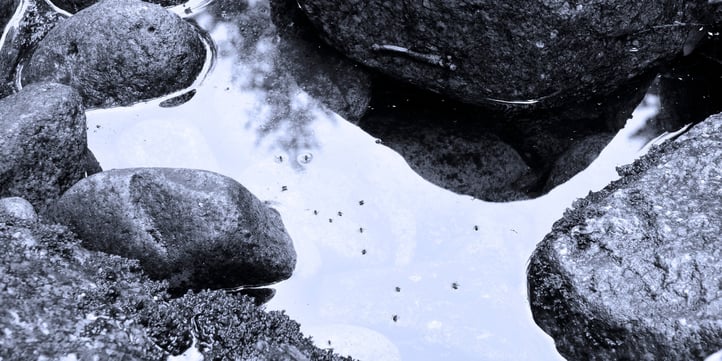 6. Planters & Pots
If you've got potted plants with saucers or empty flower pots in your yard, chances are you've got some standing water that's been sitting there for a little while.
Make sure you drain the water in your planters, saucers, and pots, especially after it rains. Better yet, if you have any types of containers hanging around that you're not using, just get rid of them.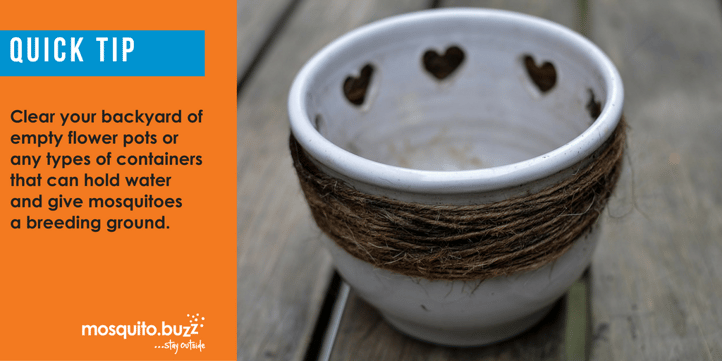 7. Old Tires & Tire Swings
Thick, rubbery tires are a mosquito haven. They're dark and humid, and they provide insulation and protection for mosquito larvae.
Considering they easily fill up with water, they're notorious for breeding thousands of mosquitoes. Tires are the bane of many local councils, so much so that there are tire recycling services dedicated to helping reduce mosquito populations.
Your humble tire swing isn't innocent, either. Luckily, it's not so difficult to drill a few holes in them to effectively drain out any collections of water.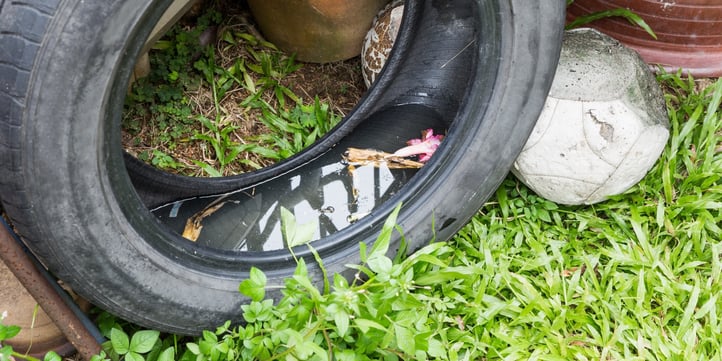 8. Piles of Leaves, Grass, or Wood
Here's another one of those jobs for 'tomorrow'. When you created that pile, you had the best intentions of scooping it up and getting rid of it. But that was probably before the big game was on TV.
Just like ticks, mosquitoes like to hide in the dark humidity of wood piles, leave piles, and grass piles. If you want to avoid an onslaught, get rid of the pile as soon as you create it.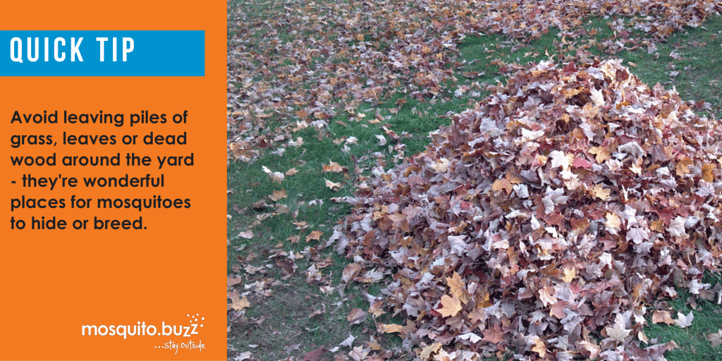 9. Pet Bowls
It's Summer, and your pets need to be hydrated. But what they don't need is to be ingesting mosquito larvae!
It can be easy to forget that pet bowls are just another place for mosquitoes to breed. Do yourself and your pets a favour by changing their water daily. They might be spending more time indoors and sipping from their bowl inside, but don't forget about the one outside.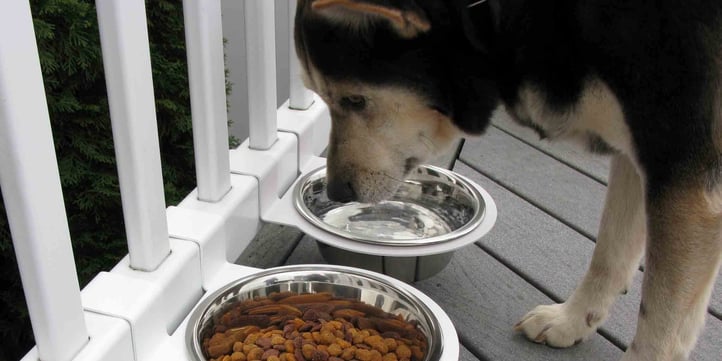 10. Tree Stumps
This is another easily forgettable one.
Hollow areas of trees are yet another place that collects water. Fill the cavities with sand of mortar to help deprive mosquitoes of a potential breeding site.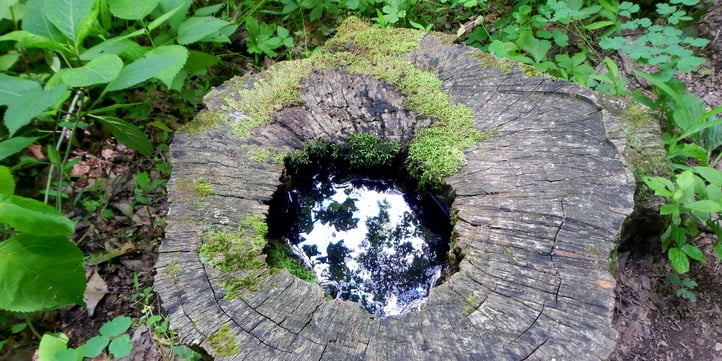 Other places that mosquitoes like to hide and breed in include;
Bird baths
Tarps or pool covers
Canoes, rafts, kayaks, or boats
Buckets
Wheelbarrows
Wading pools
Kids toys
Uncovered trash cans
Any kinds of containers that can hold at least an inch of water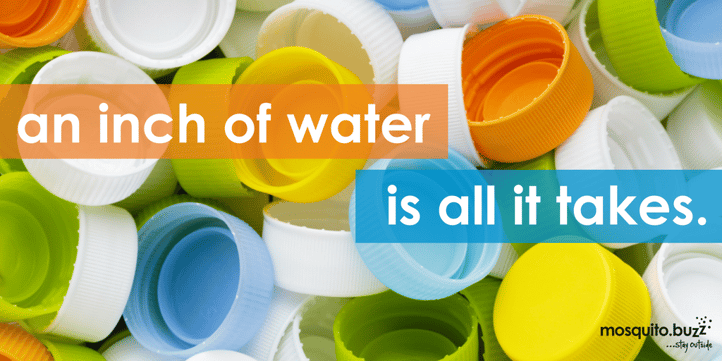 It's important to take the right steps to control mosquito populations around your property. For a foolproof way to protect your family against the risks of mosquitoes, talk to our team of mosquito control experts about barrier protection for your property, cottage, or outdoor event.
Follow us on Facebook for more prevention tips & tricks.