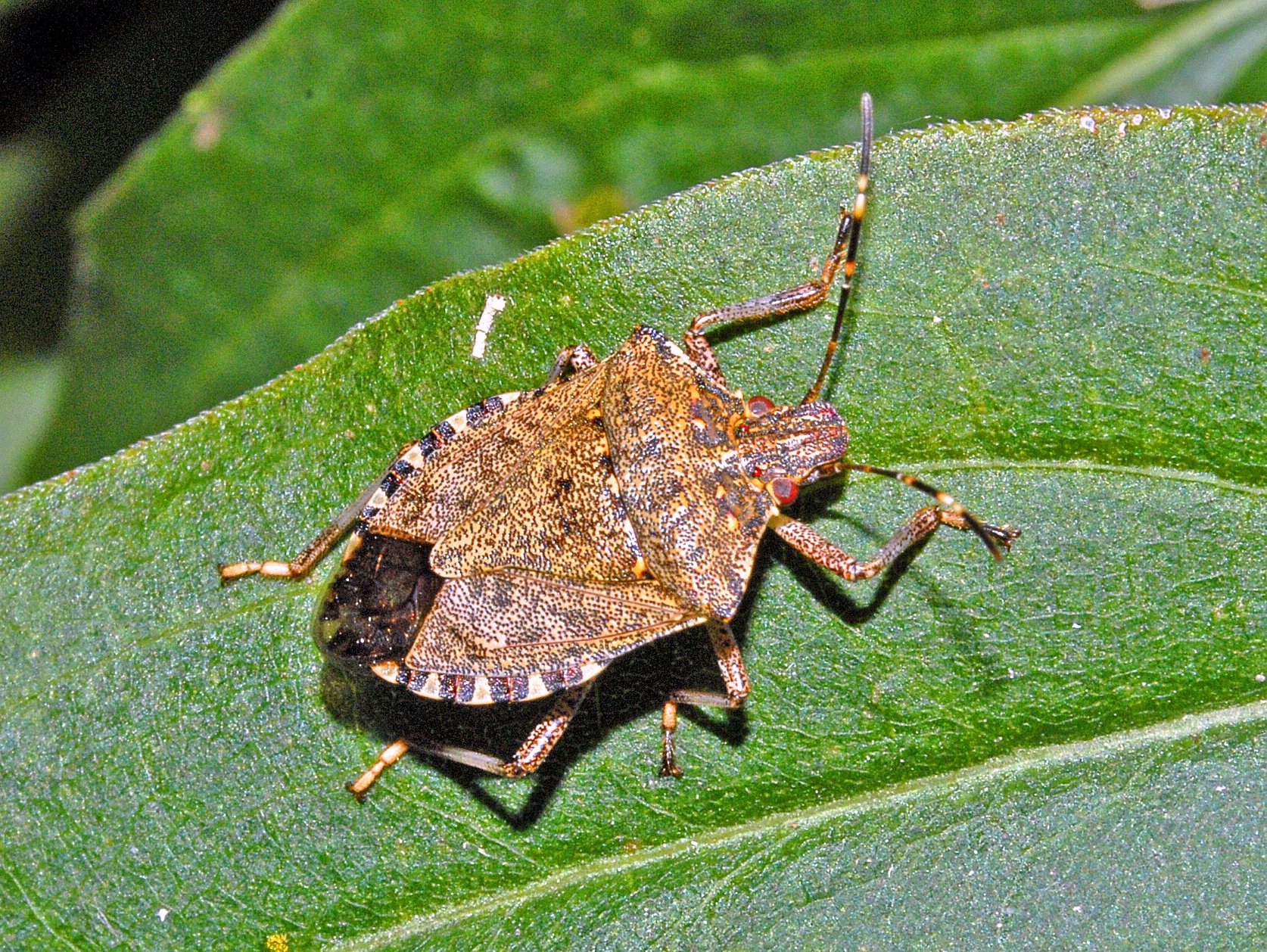 With Fall underway and temperatures dropping, it's almost time to say goodbye to ticks for the winter. Don't let the door hit you on the way out, I say!
But before that glorious day comes, we'll probably be seeing a whole lot more of them terrorizing our precious woods and gardens. Or, perhaps more accurately, what we think are a whole lot more of them. Let me explain.
Much like the physical similarities seen between the European Crane Fly and the Mosquito, there are a high number of pests and insects out there that look and act like a tick. Luckily for us, most of these tick-stunt doubles are harmless and pose no real threat to our pets and livestock. Others, however, take their roles more seriously.
Here are five sneaky pests that look way too much like ticks.
1.

Harlequin Cabbage Bug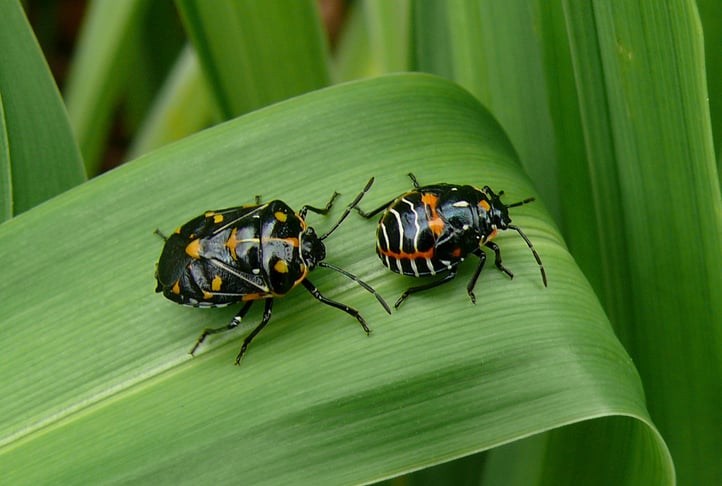 If you have a cabbage garden in your backyard, there is a good chance that you'll run into this black-and-orange critter sometime in the Spring and Summer months. It's a harlequin cabbage bug, and while pleasant to look at, it can still be a nuisance to deal with when it comes to your garden.
But, on the bright side, it's not a tick!
Unlike a tick, which is an eight-legged arachnid, the harlequin bug has only six legs and two long antennae, making it an insect.
If you do run into this pest and have a craving for cabbage, experts say that mowing your grass frequently is a good way of keeping the population at bay during the Spring and Summer months.
2.

Brown Marmorated Stink Bug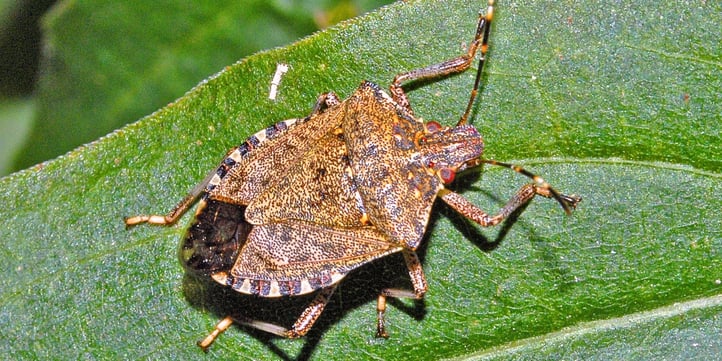 The brown marmorated stink bug is an invasive alien insect native to Japan, Korea, Taiwan, and China. Though tick-like in size and colour, this stinky brown pest can be differentiated from a tick by its six legs and ability to fly. It's basically a flying stink-bomb!
Like the harlequin bug, the marmorated stink bug is a real bummer when it comes to plants and crops.
3.

Head louse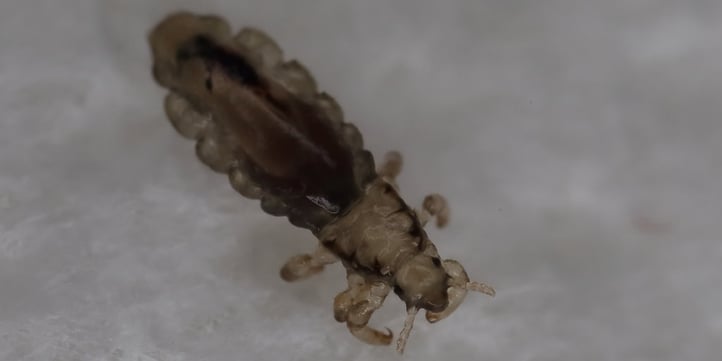 Congrats, it's not a tick. But is it really much better?
What you see here is a head louse, a truly vile pest that makes its home in your luscious hair and feeds off your scalp, making your head an itchy mess for weeks, even years. Talk about a freeloading roommate.
Even though they're both awful, the differences between these two blood-suckers are larger than you might think. Lice have six legs compared to a ticks eight, and also don't transfer any diseases to its host like ticks have the potential to do.
When compared to a tick, head lice really are the definition of "the lesser of two evils."
4.

Common Weevil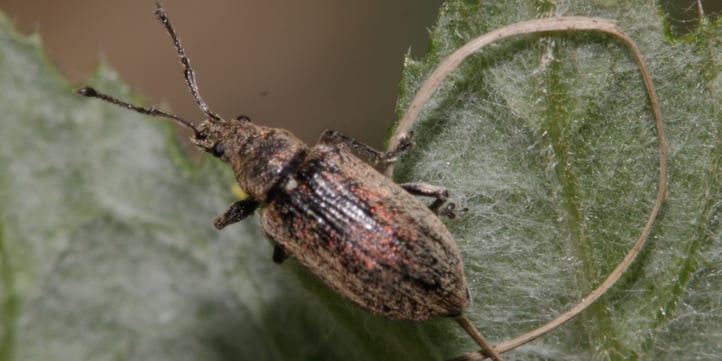 Nothing to fear here, this little brown fella is just a common weevil. It has six legs, three body regions, and a stubby pair of antennae; making it a vastly different critter to a tick when examined under a microscope.
In comparison, a large adult tick would have eight legs, two body regions, and no antennae to speak of.
RELATED > What Are Ticks And Why Should I Care?
5.

Ash Plant Bug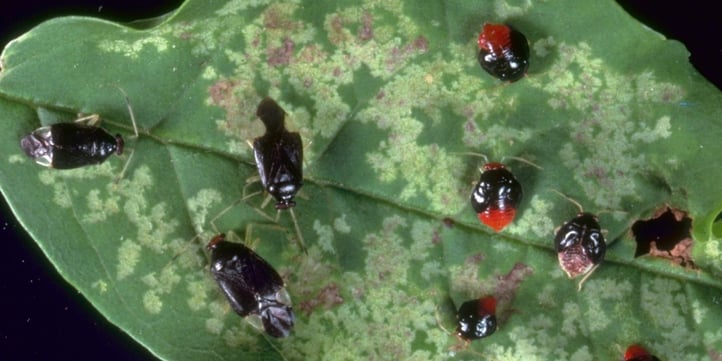 A bit of a deep track on this list, the ash plant bug is a pest that can be found in the trees of Manitoba.
Though similar in size to a tick, the ash plant bug has a totally different end game, feeding on the leaves of trees instead of the blood of the innocent.
Follow us on Facebook or subscribe to our blog to keep up to date with tick tip prevention tips and news, as well tips on managing mosquitoes.