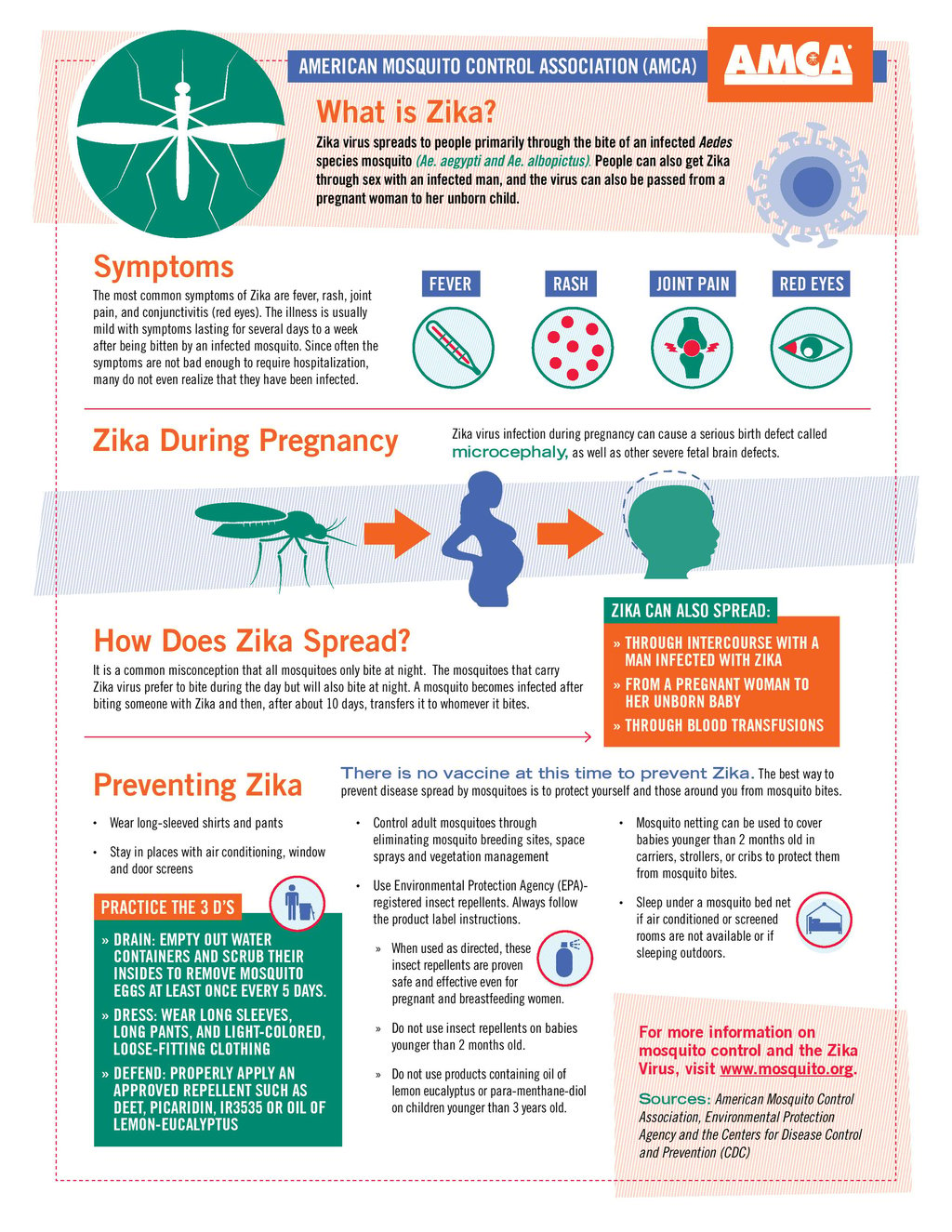 The American Mosquito Control Association (AMCA) have just released their latest fact sheet, this time covering the Zika Virus.
The fact sheet has arrived just in time for the impending Rio Olympics, where travel-related cases of Zika are going to be a big concern.
The fact sheet covers;
What is Zika?
Zika symptoms
Zika, pregnancy, and microcephaly
How Zika spreads
How to prevent Zika
Practicing the 3 D's of mosquito control; Drain, Dress, Defend
Download a copy of the Zika Fact Sheet, and be sure to follow us on Facebook for all the latest mosquito news.