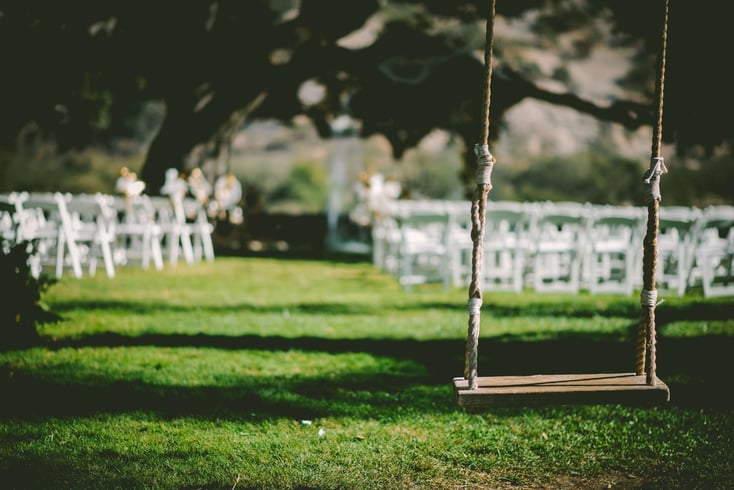 Ever attended a wedding and been bombarded by uninvited guests of the flying and biting variety? I know I have, and although I'd love to have been smitten by all the love in the air, getting bitten by mosquitoes can be pretty distracting.
Summer time is prime wedding season across Canada. Unfortunately for wedding planners and guests alike, it's also mosquito season. If you're planning a wedding, making sure your guests are having a great time is probably your number one priority. Every bride wants her wedding to memorable; with all the effort that goes into menus, flower arrangements and end-of-night playlists, the last thing you want your guests to take away is memories of being swarmed by skeeters.
Protect your wedding guests from pesky mosquitoes with our outdoor wedding tips and get hitched without the itch.
Be mindful of time and place
Generally, the hours between dusk and dawn are the most active times for mosquitoes. This tends to coincide with wedding activities, so be sure to take extra precautions if you're planning an outdoor wedding. Some mosquitoes will bite at any time, so barrier protection is going to be your safest bet.
It's also important to remember that mosquitoes breed in standing water, and tend not to travel far from where they breed. So, if you're getting married by a lake or pond, chances are you'll have quite a bit of mosquito activity. Do what you can to reduce areas of standing water around your outdoor wedding, ensuring any containers are drained well before guests arriving.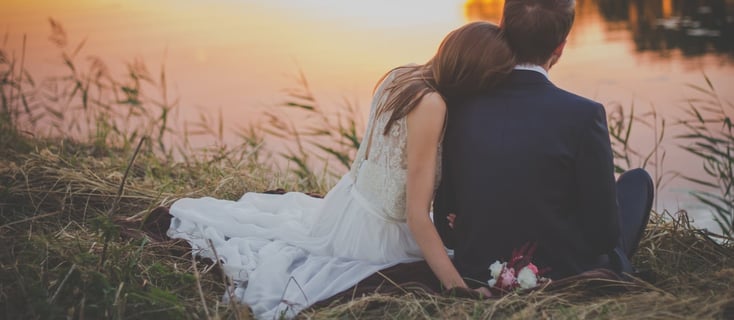 Invest in mosquito barrier protection
There are a number of precautions you can take to protect your wedding guests from being eaten alive by mosquitoes, but none will be as thorough and effective as mosquito barrier protection.
Trained and licensed technicians can spray the wedding venue in advance to make sure uninvited guests don't show up to your special day. It's recommended to spray all the usable space twice prior; once a week before the wedding, and again a day or two before. Close attention should be paid to areas your guests will be enjoying themselves in, such as tents, tables, and where group photos are taken. Mosquito control technicians specifically target the typical areas that mosquitoes live, rest, and hide, such as trees, shrubs, plants, grass, or under staircases.
Mosquito.buzz have two control options; a highly effective synthetic option, as well as an all-natural, organic option that is used around sensitive areas such as shorelines.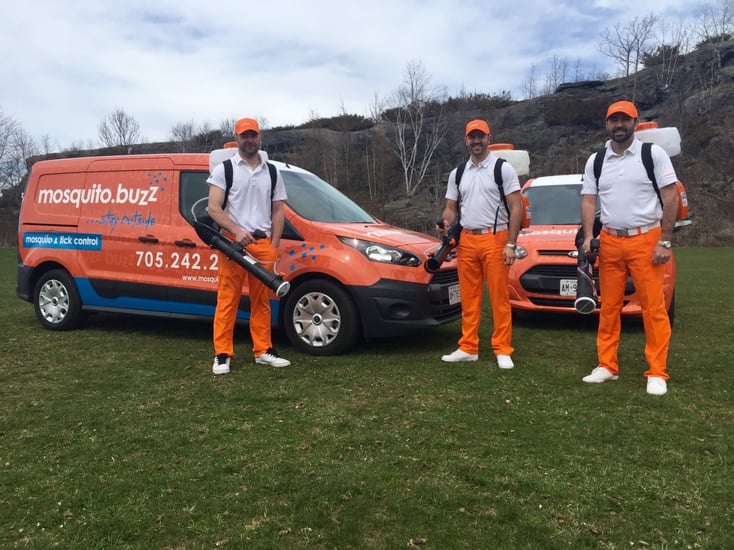 Make use of outdoor fans
Mosquitoes are pretty weak fliers, so setting up outdoor fans around the area will help keep them away from your guests, food and beverages. Even if you only set the fans to low, you should create enough airflow to keep mosquitoes from getting close to your wedding guests. Fans also help disperse the carbon dioxide we emit, which is the major attractant for mosquitoes. If it's a warm day, the fans will help keep guests cool too!
Give guests mosquito repellent
Save your guests' skin from mosquito bites by supplying mosquito repellent. You could leave a few bottles in the washroom, or pop them in baskets around the reception area, or cuter still, give everyone a little bottle inside a 'Welcome to our Wedding' pack. Be mindful of personal preference and try to supply both DEET and non-DEET options in case your guests prefer to go organic.
Pick flowers that mosquitoes hate
Flowers are an integral part of most traditional weddings. Why not be clever and choose beautiful flowers that will not only create ambience but also repel mosquitoes? Consider floral arrangements with bee balm (monarda), floss flower (ageratum), lavender, or marigolds.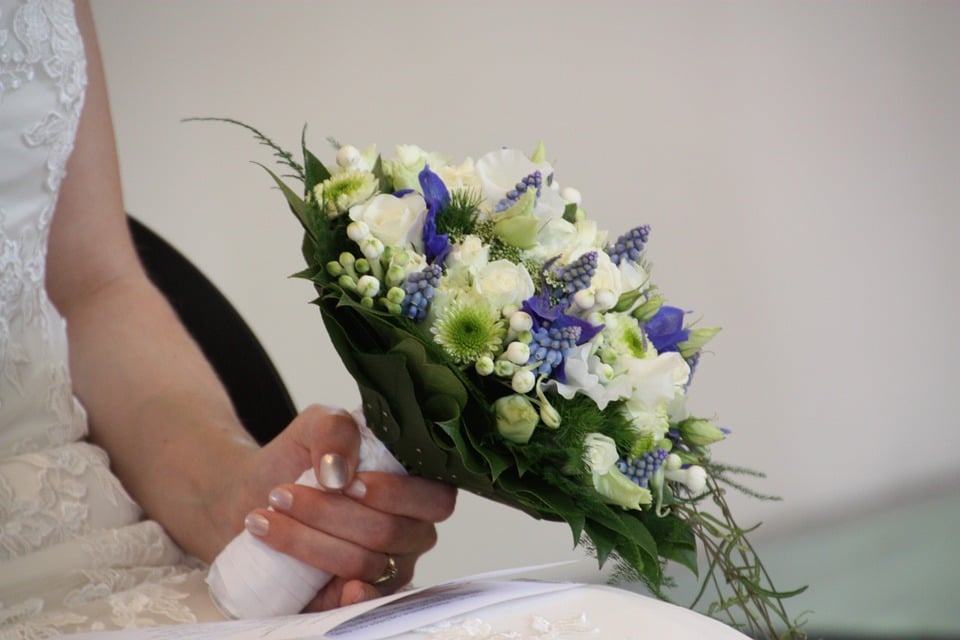 Get hitched... without the itch!
With the current prevalence of mosquito bite allergies and mosquito-borne infections, it's more important than ever to protect those around you from bites. Don't let biting bugs make an impact on your special day - speak to the team of experts at Mosquito.buzz about mosquito protection for your outdoor wedding today.