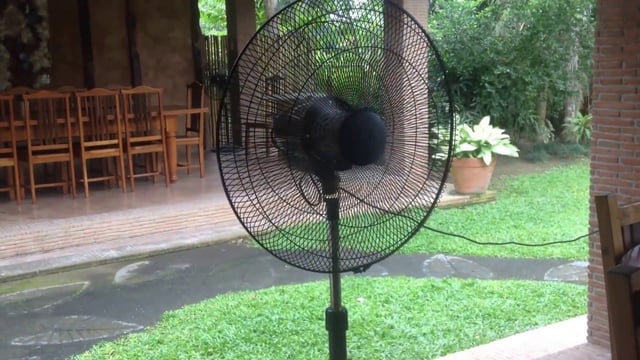 Effectively repelling mosquitoes can be such a hit-and-miss task, you might just bail on your BBQ ideas all together and stay inside. But alas, there's a super easy way to deter mosquitoes from your personal space, and you probably have one or two at home!
Mosquitoes Are Weak Fliers
Ever wondered how fast mosquitoes fly? You mightn't realise it, but mosquitoes suck at flying. According to the American Mosquito Control Association, mosquitoes can fly up to 2.4 kilometres per hour, which is pretty slow when you compare that to a house fly, averaging at around 8 kilometres per hour. The best way to attack an enemy is zoning in on their weakness; so drag out those electric fans, plug them in around your guests, and see if anyone gets a mosquito bite. Even if your fan is set to low, you should be creating enough airflow to keep them away.
Electric Fans Help Disperse Human Gases
Mosquitoes are quite attracted to some of the gases we put out. Female mosquitoes (the ones that do the biting) are lured in by the carbon dioxide we emit. These invisible gases are dispersed when we talk, through our own body odours and body heat. So not only do fans restrict a mosquito's flight path, they also help disperse carbon dioxide, making it harder for female mosquitoes to zone in and follow the plume created by our invisible gases.
For more easy prevention tips, download our free Mosquito Control Guide.