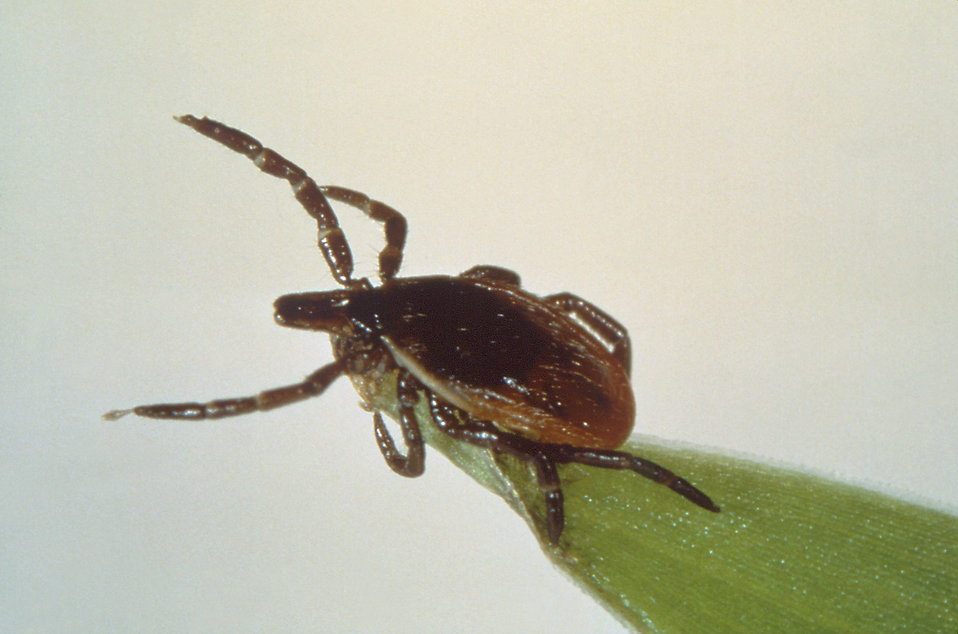 With spring in full bloom, Canadian homeowners are beginning to spend more time outdoors, enjoying their properties. Unfortunately, ticks are also starting to enjoy these properties too, causing panic and discomfort as they work to claim their next blood meal.
There seems to be a few misconceptions about ticks, mainly that they only stalk their prey in dark, spooky woods, the kind with gnarled branches and owls hooting 24/7. Wrong! Ticks can be found anywhere with ample foliage - including residential areas and city parks - as warmer temperatures and migratory bird have worked to expand their territory in this country.
Tick season is on, and the time to protect your property is now. Thankfully, there are a number of preventative measures that you can take to help minimize the risks of ticks around your home and property.
Here's how to prep your property and keep your loved ones safe from ticks.
Integrated Tick Management (ITM)
Keep your grass mowed, folks! Not only will it look great for the neighbors, but it will eliminate potential questing areas that ticks use to rest and hide.

Remove leaf litter, brush and weeds at the edge of the lawn.
Restrict the use of ground cover, such as pachysandra in areas frequented by family and roaming pets.
Remove brush and leaves around stonewalls and wood piles to discourage rodent activity. Cleanup and seal stonewalls and small openings around the home. Sorry Peter Rabbit, no free ride here!
Move wood piles and bird feeders away from the house.
Manage pet activity, keep dogs and cats out of the woods to reduce ticks brought back into the home.
Use plantings that do not attract deer or exclude deer through various types of fencing.
Move children's swing sets and sand boxes away from the woodland edge and place them on a wood chip or mulch type foundation.
Trim tree branches and shrubs around the lawn edge to let in more sunlight.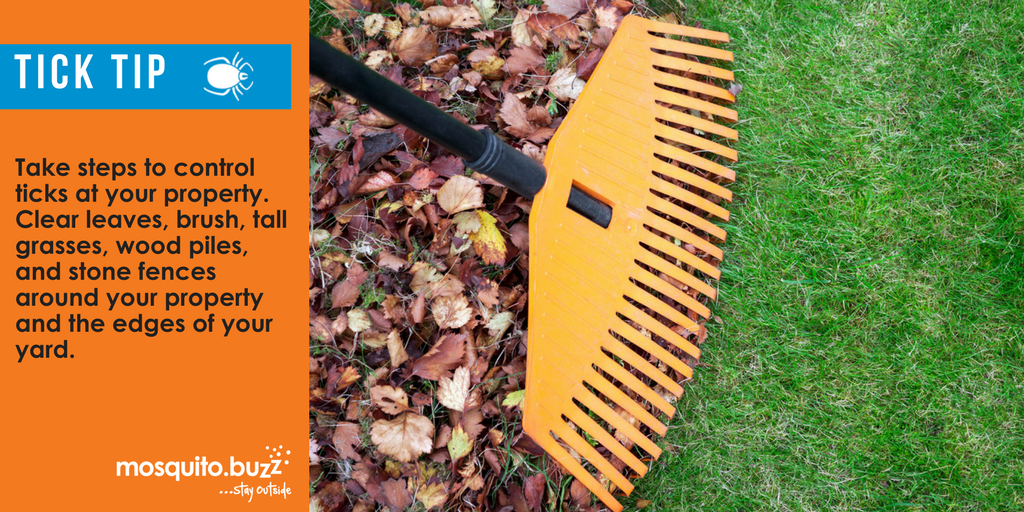 What to Do When Bitten
If you or your pet are bitten by a tick, it's important not to panic. If followed properly, these next steps will help to lower the risk of further damage, and help to get the tick away from you or your pet as soon as possible.
Using clean tweezers, carefully grasp the tick as close to the

skin as possible. Pull slowly upward, but try not to twist or crush the tick (no matter how much you may want to).
Once the tick is removed, wash the area where you were bitten with soap and water. You may also disinfect the area with alcohol or hand sanitizer. Wash your hands with soap and water as well!
If parts of the tick's mouth break off and remain in your skin,remove them with tweezers. Visit your health care provider if you cannot remove parts of the tick's mouth in your skin or the tick itself.
Saving Ticks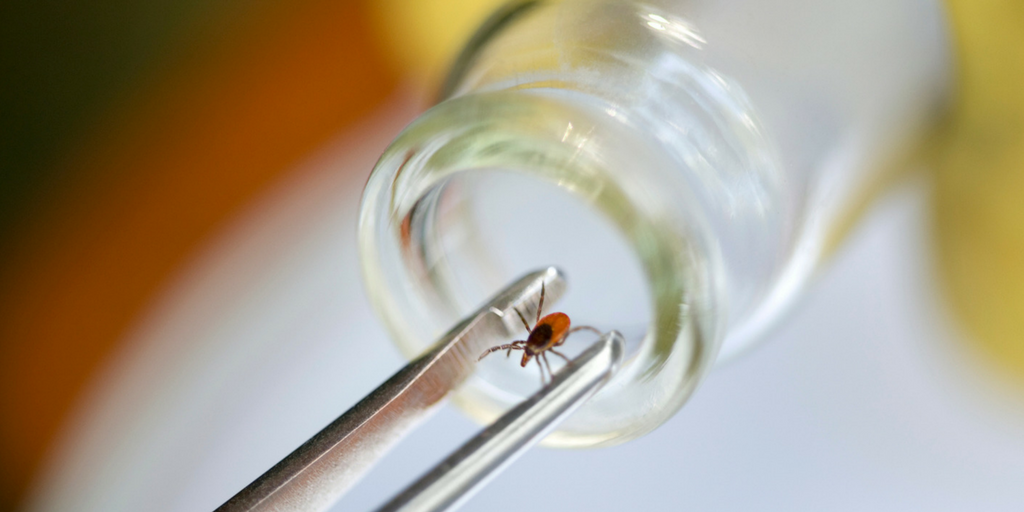 While it may seem counterproductive (and a little icky) to preserve the rascally tick that just bit you, it is an important task if possible. If you cannot submit the tick for testing right away, follow these steps:
Save the tick in a plastic bag that you can

seal or a pill bottle. Record the location and date of the bite, and store this data somewhere safe.

Store the container for up to 10 days in the

refrigerator. Although it may sound a tad morbid, keep the live ticks in the fridge and the dead ticks in the freezer.
Follow us on Facebook for a chance to read the latest Tick Talk blog.