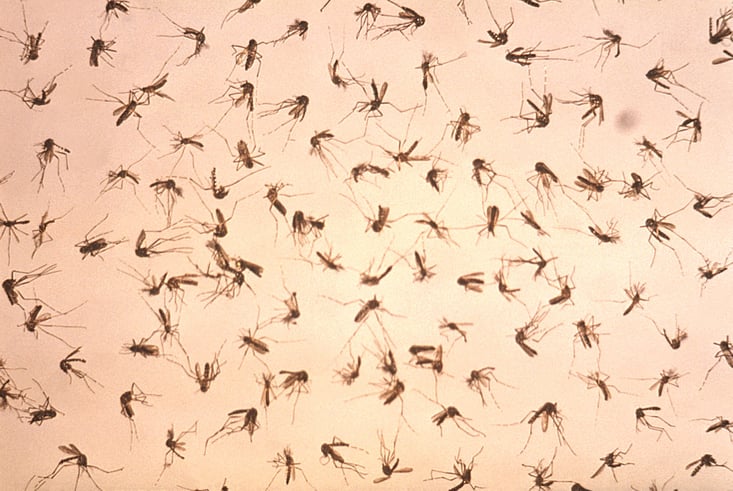 This month, Florida has begun to see an alarming number of homegrown cases of Zika; that is, non-travel related cases, which were the biggest worry some months ago. So far, Florida is the only US state to have local transmission of the virus.
As of August 24, there are now 43 local cases of Zika infection, with outbreaks occuring in Miami and Miami Beach. The number of travel-related cases in Florida is 523, and 70 of whom are pregnant.
With Florida's warm, humid climate, it's the ideal location for Aedes mosquitoes to thrive and spread the virus. But with so many locally transmitted cases appearing in such a short time, the Department of Health in Florida are understandably worried.
In the US, there are a total of 2487 travel-related cases of Zika, and 22 that were sexually transmitted. But now with the current outbreak in Florida, the number of local transmitted infections (currenly 43) is expected to rise rapidly.
Zika in Canada: An Update
In June we gave our first update on the status of Zika virus in Canada, and at that time, there were 122 travel-related cases, one sexually transmitted case, and zero local cases. Canadian officials don't currently consider local transmission to be a major threat due to our cold climate, but only time will tell.
As it stands today, there are now 220 travel-related cases of Zika in Canada and two sexually transmitted cases. Canada also confirms three maternal-to-fetal transmissions of Zika, including one with neurological anomalies.
With no locally-transmitted infections and the lack of Zika-carrying mosquitoes currently in Canada, health officials are advising against travelling to Zika-infected areas, particularly popular holiday spots like Mexico, Cuba, and Florida.They also ask travellers to visit a doctor within 2 weeks of their return, especially if they experience fever, rash, red eyes, muscle or joint pain, lack of energy, headaches, or nausea.

Follow us on Facebook for daily prevention tips and mosquito control updates.