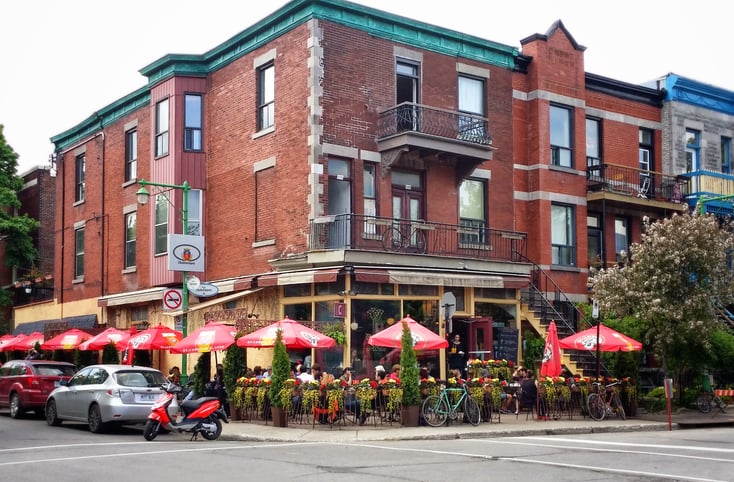 You may've had the cheesiest most amazing french onion soup. Your waitress might've had the loveliest smile. Your cocktail could've got you just the right amount of tipsy. And your crème brûlée might've been torched to perfection, with the much anticipated 'crack' meeting your highest expectations.
But if you sat through multiple mosquito bites during your dining experience, it'd be safe to say those fond memories were overshadowed by another more irritating one.
Patio restaurant mosquito control should be a top concern for restaurateurs. When the weather is good, of course everyone wants to sit outside. But without a comfortable environment for guests to drink and dine, you won't be getting many glowing reviews, let alone return business.
Before you get started mosquito-proofing your patio, here's a quick tip: don't even bother with bug zappers. They'll take care of some bugs for you, but not the biting variety. Plus, that zapping sound isn't great for ambience.
>> READ: A Guide To Repelling Mosquitoes: What Doesn't Work
Here's a quick guide to what works when mosquito proofing your patio business.
Standing Water is a No-No
Before you invest in mosquito repellents or professional barrier control solutions, you need to know the basics: mosquitoes breed in standing water. So keeping any containers filled with water or ignoring potential breeding sites is a major no-no.
If you do have areas that tend to fill with water, make sure you drain them daily to avoid swarms of mosquitoes turning up unannounced. Mosquitoes don't travel far from where they breed, so if you constantly have mosquitoes overtaking your patio, you've probably neglected some containers or puddles. A bottle cap filled with water is enough to breed hundreds of mosquitoes, so be vigilant.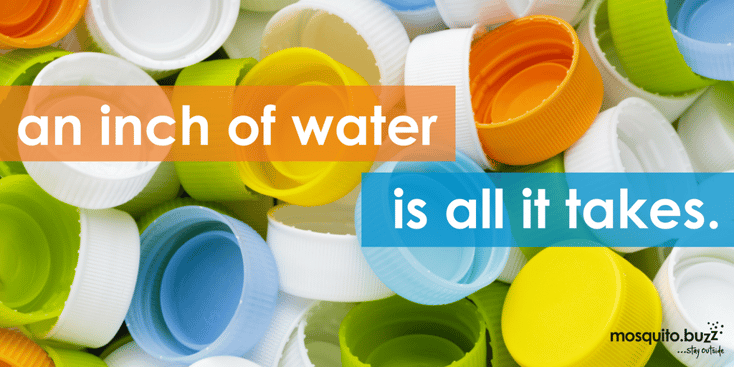 Keep Vegetation Trimmed
Before mosquitoes zone in on their prey, they rest in grass, trees, and shrubs while making their decision. Give mosquitoes less places to hide by keeping grass cut short, trimming hedges, and cutting down any bulky shrubs.
Instead of decorating your patio with random plants, you could strategically plant insect repellling flowers or herbs such as lavender. That way, your patio still looks the part while secretly deterring mosquitoes from feasting on your customers.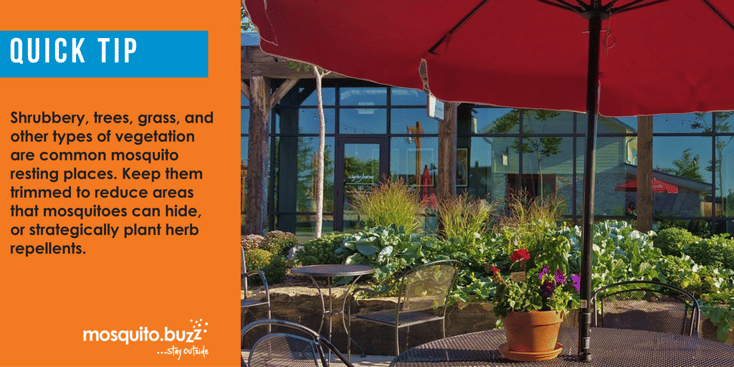 >> READ: 6 Essential Herbs That Repel Mosquitoes
Maintain Good Airflow
Here's a little insider secret for you; mosquitoes suck at flying. Compared to a house fly which averages at 8km/ph, mosquitoes do around 2.4km/ph.
Maintaining a little airflow around your patio is a great way to protect your customers from mosquito bites. Even if your electric fan or air conditioner is set to low, you should be creating enough airflow to restrict their flight and stop them from biting your customers.
Plus, it's a great way to help disperse human gases, which are basically invisible mosquito magnets. Good airflow will make it harder for mosquitoes to follow the plume created by the carbon dioxide your guests emit, which will help keep them from getting bit.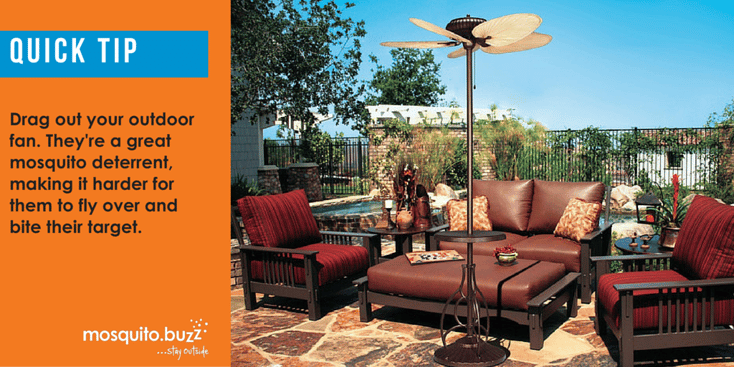 Nothing but Net?
Mosquito nets are a cost effective idea for protecting the barriers of your patio. You could enclose your patio with nets or screens, but boxing your guests in kind of takes away from the whole outdoor experience, don't you think? While you've still got all that fresh air, aesthetically, mosquito nets might not be the best option.
Sort It Out with Commerical Mosquito Control
You can implement a number of strategies to keep your customers from getting eaten alive by mosquitoes while they're trying to eat, but none will be as effective or as thorough as mosquito barrier protection.
Let your customers enjoy mosquito free dining by speaking to the professionals. Trained and licensed mosquito control technicians can visit your restaurant, cafe, or pub patio every 21 days to spray any areas that mosquitoes live, rest, and hide. The technicians will figure out where those hot spots are, paying close attention to landscaping, vegetation, underneath decks and staircases, and market umbrellas.
With two control options, Mosquito.buzz are an effective solution for commercial mosquito control. Speak to our team of experts today about professional protection for your patio.