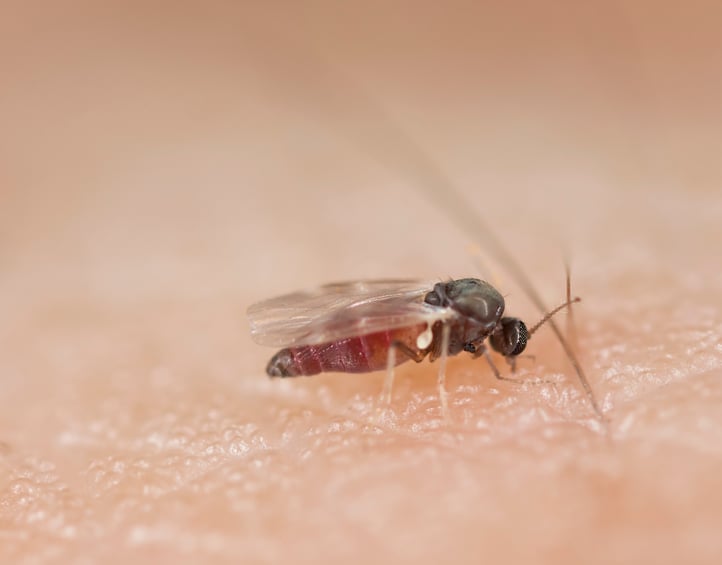 Wouldn't cottage country really be heaven on earth if not for biting insects?
While mosquito and tick populations can be significantly reduced around cottage and residential properties, black flies are a little more difficult.
Just like mosquitoes, female black flies do the biting, since they require a blood meal to develop their eggs. Unlike mosquitoes, black flies are strong fliers, so can fly longer distances without the requirement of landing frequently. This makes them better at avoiding barrier control strategies used around properties, and all the more difficult to control.
While some home owners may see a reduction in black flies after a barrier control application, the service isn't going to eliminate them like it does for mosquitoes and ticks, so it's important to have a back up plan.
Although small in size, black fly bites can really pack a punch. Let's discuss when they're most common, how you can avoid and repel them, and how to treat any nasty bites.
Black Fly Season
With 165 species of black flies in Canada, you're bound to encounter them, especially in wooded areas like cottage country. Typically, black flies start to bother Canadians from mid-May, continuing to bite throughout early Summer. Luckily, they tend to leave us alone by mid to late July (if only that was the case for mosquitoes!)
Black flies are most active during the day, particularly after sunrise and for a couple of hours before sunset, when the air is humid.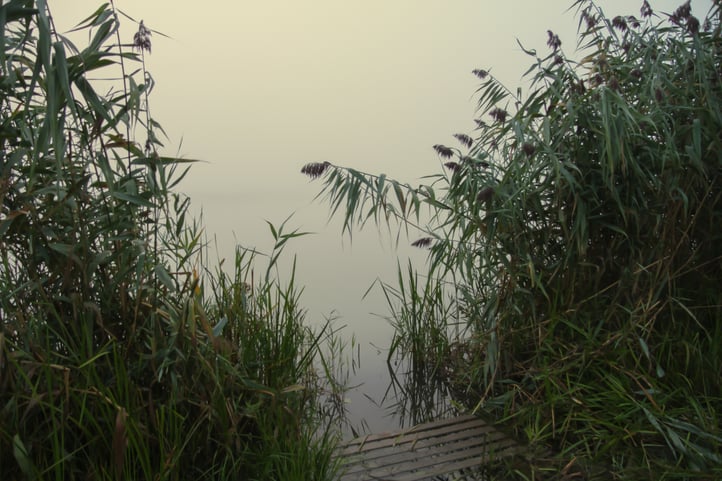 Avoiding and Repelling Black Flies
Getting rid of black flies isn't easy. There are some strategies to help keep them away from you, many of which will work for mosquitoes and ticks, too.

Wear light-coloured clothing to make you a less obvious daytime target for biting insects
Wear long sleeved, loose fitting clothing when outdoors
Use insect repellent containing DEET
Use natural repellents like vanilla extract or lavender
Avoid wearing perfumes and walking around with sweetened food or drinks
If camping, light a campfire to help mask your scent
Even though black flies are strong fliers, wind - or a heavy duty electric fan - will make it harder for black flies to approach their host
For black flies that swarm your face (due to their attraction to the carbon dioxide we exhale), consider wearing a hat with netting. It's unfashionable, but it's effective
Wear clothing that has been impregnated with permethrin to keep black flies, mosquitoes, and ticks away from you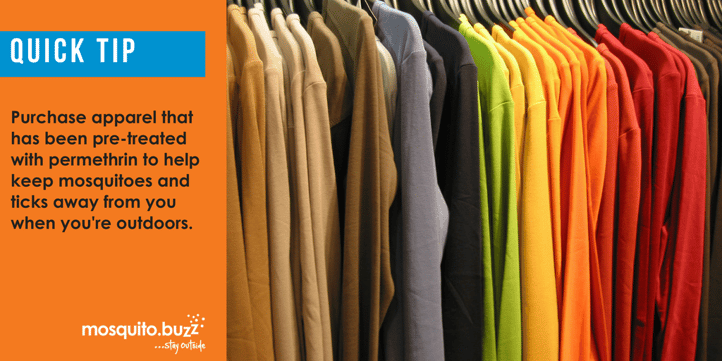 Treating Black Fly Bites
Thankfully, black flies in Canada don't transmit diseases - but that doesn't make them any less annoying. Black fly bites can be slow to heal, but it's still worth soothing the itch.
Whatever you do, don't break the skin from aggressively scratching it. This could put you at risk of infection.
To soothe the itch, you could try applying;
Aloe Vera
Witch Hazel
Calamine Lotion
For more biting insect tips and tricks, follow us on Facebook.